1st International Conference on Homeopathy
The 1st International Conference on Homoeopathy in Malaysia commenced at Putra World Trade Centre (PWTC), Kuala Lumpur today. It was officiated by YBhg Dato' Dr. Maimunah A. Hamid, on behalf of Health Minister of Malaysia Datuk Seri Liow Tiong Lai.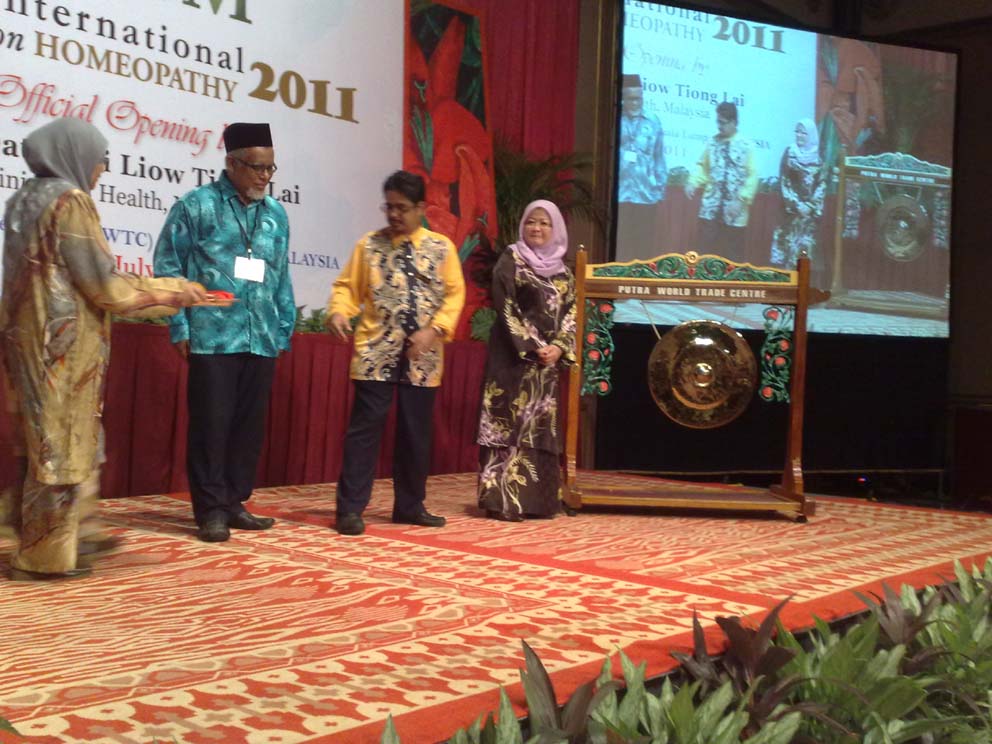 Also attended was Dr. Ramli Abd Ghani, Director of TCM (Traditional & Complimentary Medicine) from Ministry of Health and HP Zainul Azmi bin Ahmad, the President of the Malaysian Homeopathic Medical Council (MHKM). Dr. Ramli Abd Ghani, assuming the Chairman of the 1st International Conference on Homoeopathy gave the introductory speech, before the event was officiated.
The conference then started with a talk by YBhg Dato' Dr. Maimunah A. Hamid who gave the keynote address about integrating T&CM Into Malaysian Health Care.
Sessions then continued with topics on The Efficacy and Real World Effectiveness of Homeopathy. The talk was given by Dr. Peter Fisher from the United Kingdom.
In the afternoon session, Dr. Clare Relton (UK) presented a paper on How To Design Homeopathy Clinical Randomised Controlled Trials That Work), followed by Dr. Gustavo Bracho who give another talk on Homeopathic Approach to Dengue: Recent Experiences And Strategies.
All papers presented today received wide attention from participants where Q & A had been discussed throroughly.
Mohamed Hatta Abu Bakar, HMD.
16th July 2011