Homeopathic Seminar 2012 (PPHM-MPHM)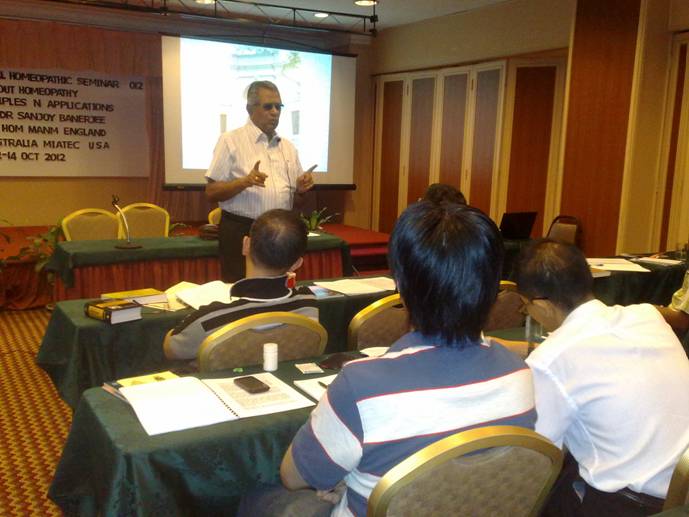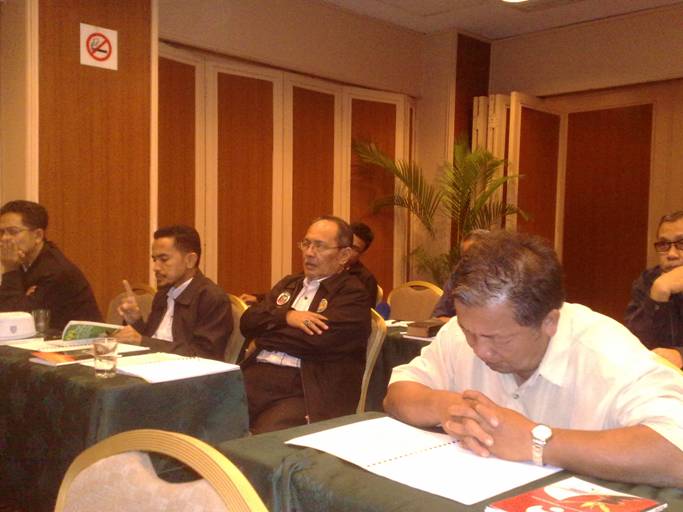 Dr. Razali Daud from PPHM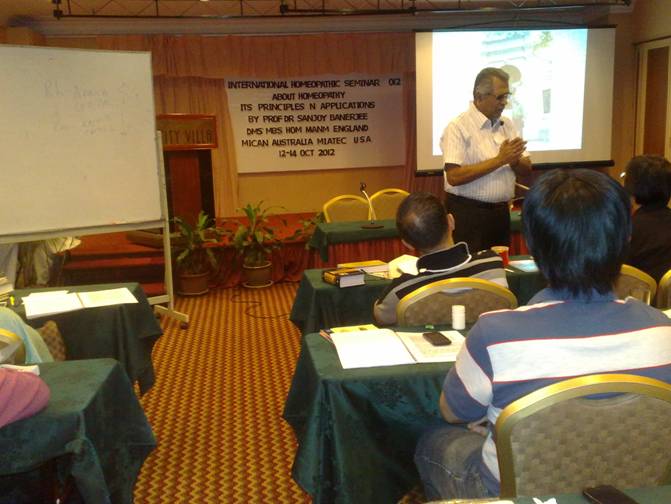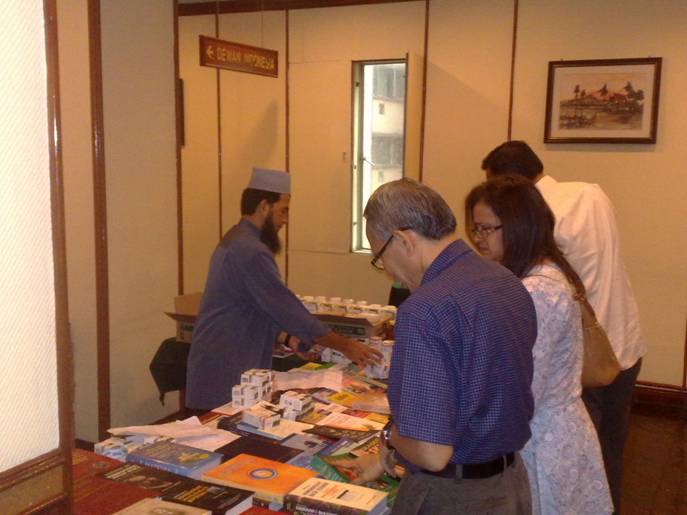 PPHM President, Hp Zoelkifli at book's corner.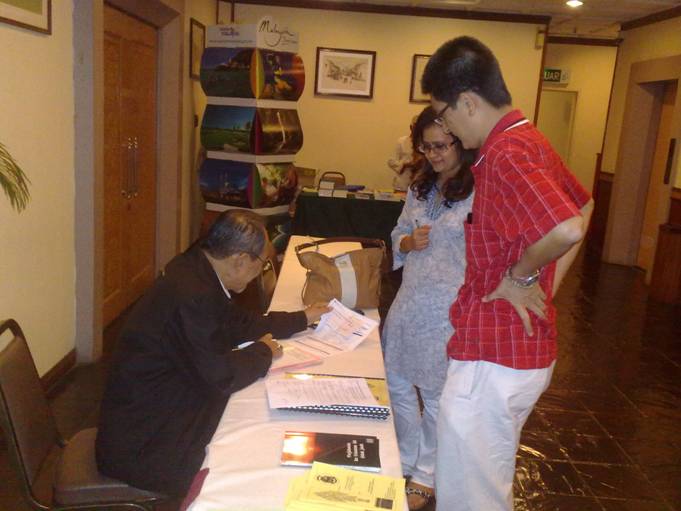 Hp Razali the Registrar of the day.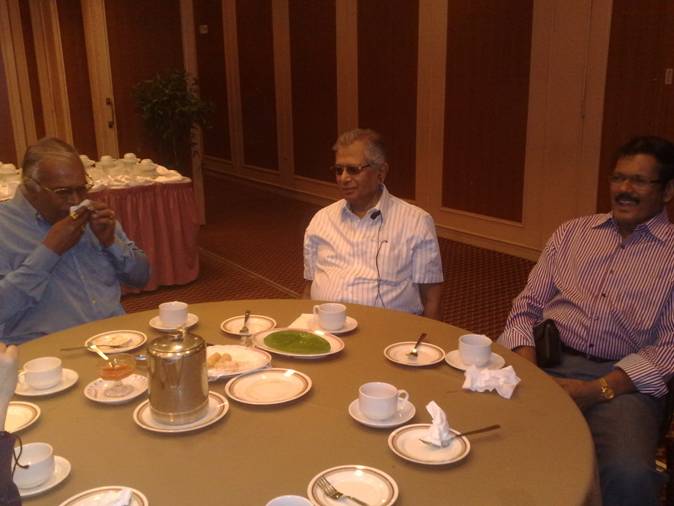 Dr. Banerjee during tea break.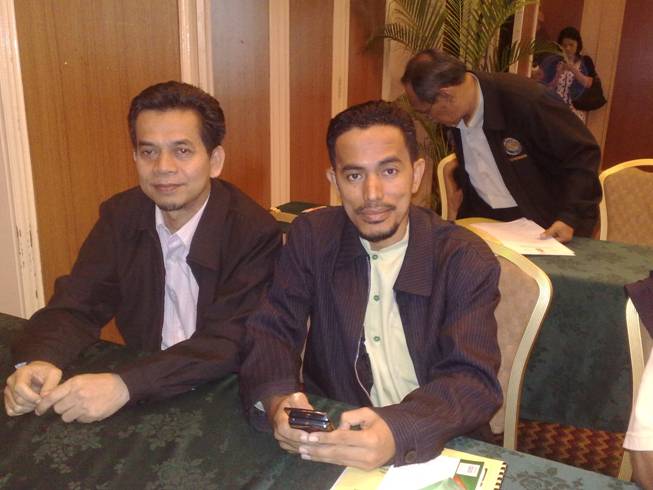 With Hp. Zul.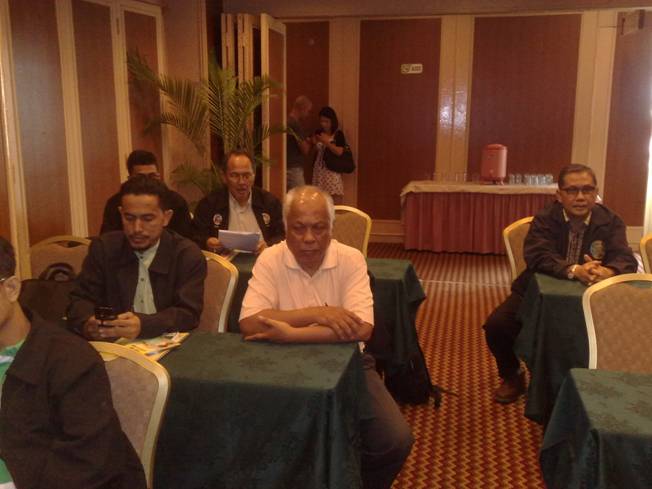 Prof. Ahmad Khan Said also attended.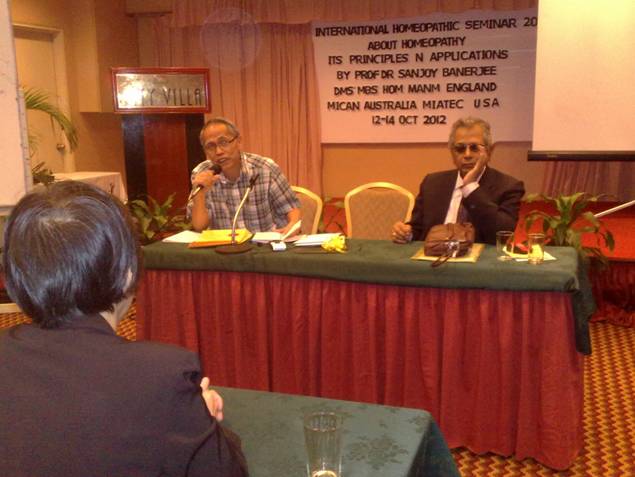 Ending the seminar.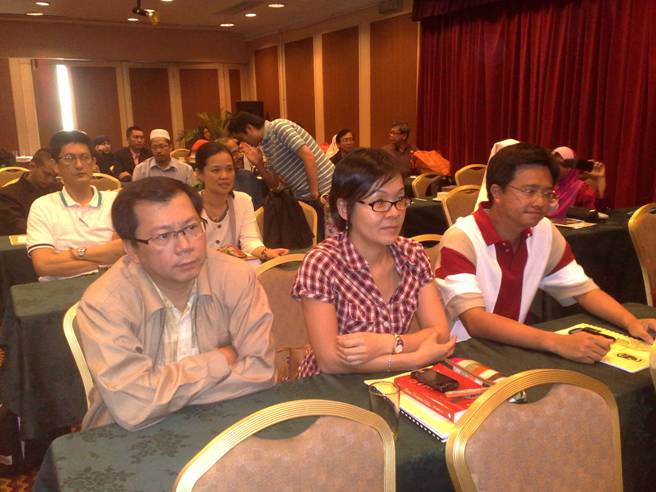 Before certification.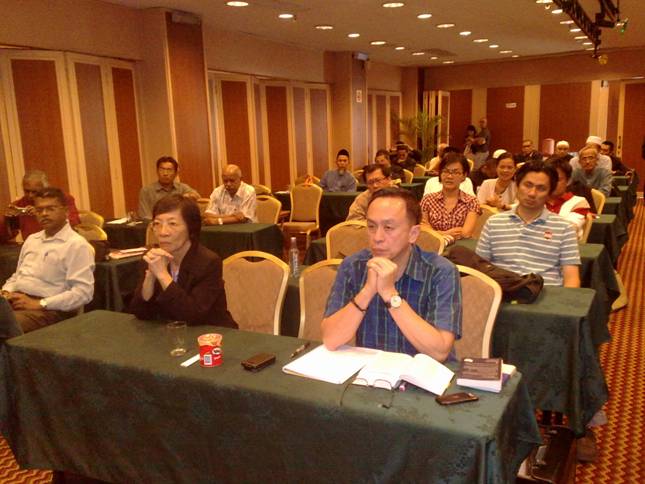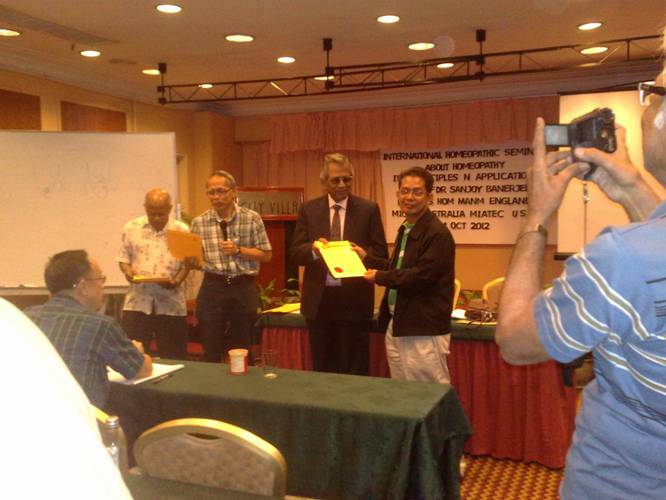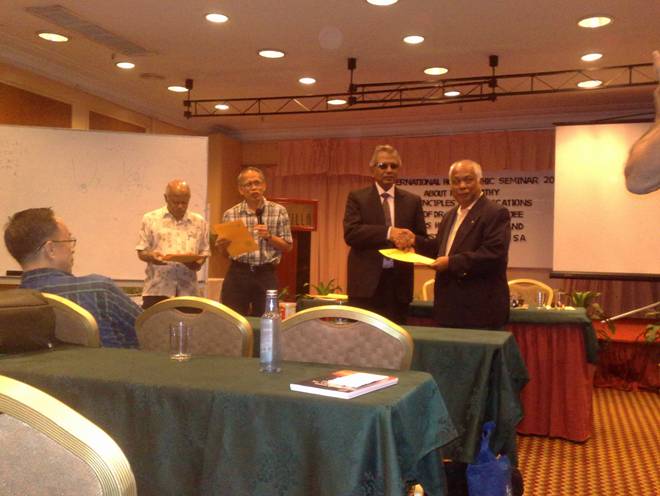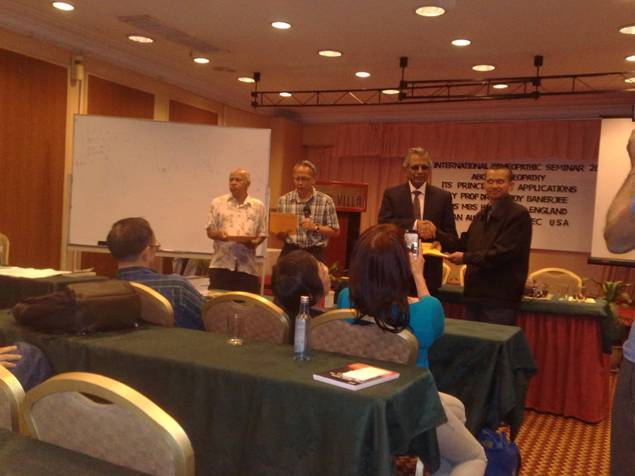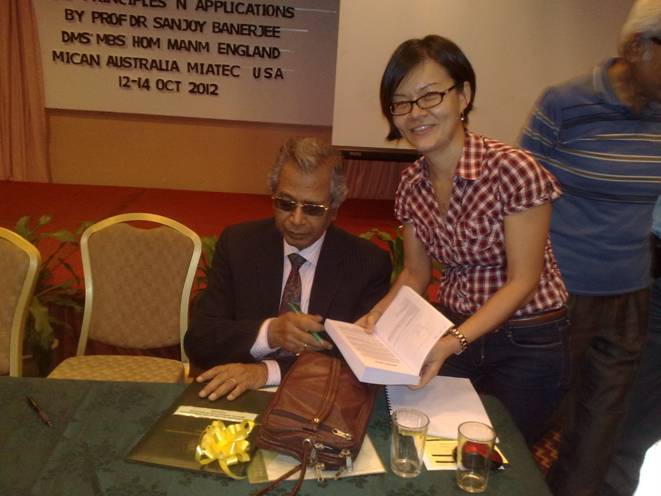 The International Seminar on the 12 to 14th October 2012 entitled "About Homeopathy - Its Principles & Applications" was a good introduction and revision on homeopathy. It was held at City Villa Hotel Kuala Lumpur.
Malaysian homeopath who knew about the seminar but failed to attend must have missed a lot. The invited guest for the seminar was Prof. Dr. Sanjoy Banerjee from Kolkata, India. A man of experienced and has advanced professional qualifications in homeopathy.
On the very first day, he introduced homeopathy in brief. He started the session with a quotation of the basic principle of homeopathy,
"A WEAKER DYNAMIC AFFECTION IS PERMANENTLY EXTINGUISHED IN THE LIVING ORGANISM BY A STRONGER ONE , IF THE LATER (WHILST DIFFERING IN KIND) IS VERY SIMILAR TO THE FORMER IN ITS MANIFESTATION"
This very basic law of nature as outlined in Hahnemann's Organon para 26, explained what homeopathy is? That is "Treatment of disease by drug (in minute doses) that in healthy person would produce symptoms like those of disease - Law of Similars".
He, then, outlined and discussed (i) how in homeopathy, patients are cured by medicine of likes, (ii) a patient is given single remedy at a time, (iii) using small quantity to stimulate, (iv) the virtue of having supreme controller (vital force) of human organism, (v) the proving or drug manifestation produced in the healthy human body and (iv) how raising the dormant properties of drug is discovered.
He also presented the disease in acute and chronic stages. The chronic disease was classified into psora (irritation), sycosis (proliferation) and syphilis (destruction). It is the mission of the physician "TO RESTORE THE SICK TO HEALTH, TO CURE, AS IT IS TERMED WITH NO SIDE EFFECTS.
Why is homeopathy globally popular? He said, this is because of its qualities to cure the sick without having any side effects. Furthermore, it is inexpensive and most effective in all types of diseases, even the so-called incurable diseases.
The presentation and discussions on homeopathy continued to the second day. Later on, he presented the key characteristics of homeopathic remedies under the title "Key symptoms of some polychrest remedies".
Among the polychrest remedies discussed until the third day are Aconite, Allium cepa, Apis mel, Arnica mont., Arsenicum album, Belladonna, Bryonia alba, Carbo veg., Chamiomilla, Cinchona off., Colocynth, Gelsemium, Hepar sulph, Ignatia amara, Kali brom, Lachesis, Lycopodium, Mercurius, Nux vomica, Pulsatilla, Rhus tox, Aloe vera, Sulphur, Staphisagria and Thuja.
Those who attended the above seminar was given a certification of attendance and 30 point CPD.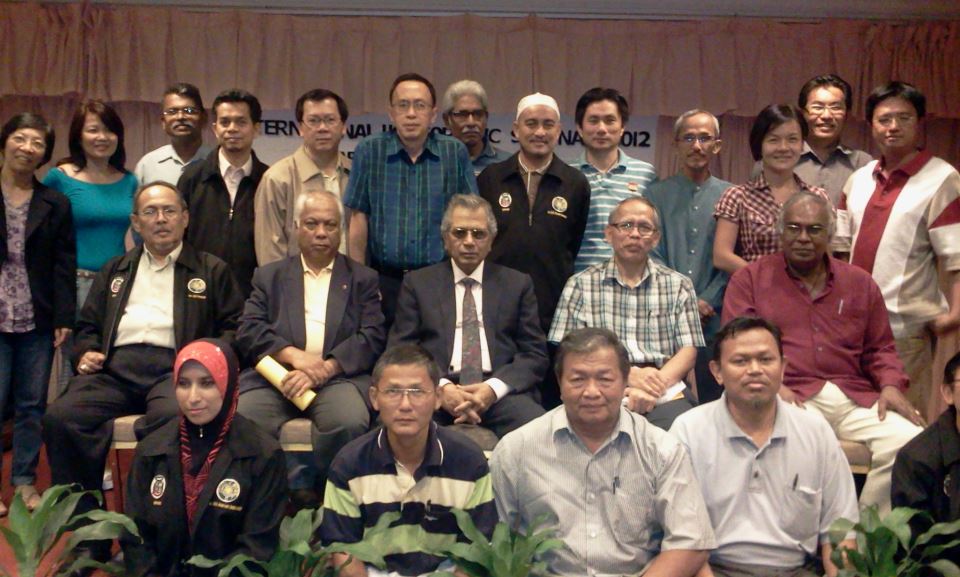 - Admin Dr.Hatta.com @ homeolibrary.com
---